Description
Project Diana is a stereo BBD (Bucket-brigade device) full analog audio path delay, featuring six different individual presets, liquefied tape-like modulation, tap-tempo functionality and up to 550ms delay time. Designed with custom analog anti-aliasing and reconstruction filters, the two re-issued versions of the legendary MN3005 delay chips produce warm tight slap back echoes and long deep end delay tones. Each knob is cotrolled by a small microprocessor while your guitar signal stays 100% analog and never gets digitally processed. This unique concept allows you to control, save and recall multiple delay tones instantly.
Additional information
| | |
| --- | --- |
| Dimensions | 145 × 95 × 49,1 mm |
| Input impedance | > 1 ΜΩ |
| Output impedance | < 10 kΩ |
| Current Draw | 100 mA |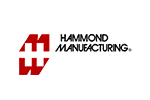 Returns and Exchanges
There are a few important things to keep in mind when returning a pedal you purchased. All returned pedals must be meet the following conditions:
The pedal must be purchased directly from our website (vsaudio.com). We will not accept pedals purchased from one of our dealers or from other sources (other websites, ebay etc.)
The pedal must be in perfect condition (without scratches, Velcro etc.)
The pedal must be returned with its original box.
When the pedal is received the customer has 24 hours to try out the pedal and notify Vs Audio in case of a return or exchange. Vs Audio will inspect the pedal and a full refund will be issued after verifying the pedal's condition.
The customer will be charged of the return shipping cost.
If the customer inform Vs Audio later than 24 hours but before a 1 week period, the pedal can still be returned but a 30% restocking fee will be charged.
After 1 week there will be no refunds or exchanges.
Thank you for your cooperation! Tone your way!
Ship your item back to Us
Firstly send us an email at support@vsaudio.com for your inquiry. We will then guide you for the necessary steps. Our return address is: 4 Mavromateon Str, 13121 Ilion, Greece Please remember to ensure that the item you are returning is repackaged with all elements as described in "Returns and Exchanges". .
For more information, please email us at info@vsaudio.com.