Description
The Platinum overdrive preamp succeeds in generating the iconic British Silver Jubilee® amp tones that will take you to another era.
The Silver Jubilee® model produced in 1987 and ranks at the top of most Marshall™ enthusiasts most wanted list. Part of the allure is because players like Joe Bonamassa, John Fusciante, Alex Lifeson, Steve Morse, Rich Robinson and Slash have raved about this.
The Platinum is expertly designed with hand-selected discrete JFETS that give a distinctive blend of classic plexi and high gain Marshall™ style tones. Just like the legendary amp it features two channels, Rhythm for a wide range of clean sounds up to creamy crunch and Lead for full throttle juicy solos.
By replicating the unique Bass, Middle & Treble tone stack of the valve amp, the Platimun delivers versatile sonic capabilities, shaping the overall character of your sound. The Presence control, functioning as a classic presence knob by applying negative feedback, adjusts the dynamic response and high frequencies of the pedal to be used with any cabinet simulators or recording interfaces. Placing the Platinum further down your effects chain reveals its ability to function like a true preamp capturing the exact tones and behavior that makes the Silver Jubilee® amp great.
• All-analogue electronics audio signal path.
• Vintage amp tones voiced after the iconic Silver Jubilee® amp.
• Input Gain to control amp-like overdrive ranging from sparkly clean to fully cranked saturation.
• Powerfull Bass, Middle, Treble tone stack to tailor the overall character of the sound..
• Presence toggle switch to adjust negative feedback or boost high frequencies.
• Compact stainless steel enclosure, true bypass, & silent relay switching..
• Designed and hand-built in Athens, Greece.
Additional information
| | |
| --- | --- |
| Input Impedance | >1M |
| Output impedance | < 10 kΩ |
| Current Draw | 100 mA |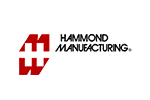 Returns and Exchanges
There are a few important things to keep in mind when returning a pedal you purchased. All returned pedals must be meet the following conditions:
The pedal must be purchased directly from our website (vsaudio.com). We will not accept pedals purchased from one of our dealers or from other sources (other websites, ebay etc.)
The pedal must be in perfect condition (without scratches, Velcro etc.)
The pedal must be returned with its original box.
When the pedal is received the customer has 24 hours to try out the pedal and notify Vs Audio in case of a return or exchange. Vs Audio will inspect the pedal and a full refund will be issued after verifying the pedal's condition.
The customer will be charged of the return shipping cost.
If the customer inform Vs Audio later than 24 hours but before a 1 week period, the pedal can still be returned but a 30% restocking fee will be charged.
After 1 week there will be no refunds or exchanges.
Thank you for your cooperation! Tone your way!
Ship your item back to Us
Firstly send us an email at support@vsaudio.com for your inquiry. We will then guide you for the necessary steps. Our return address is: 4 Mavromateon Str, 13121 Ilion, Greece Please remember to ensure that the item you are returning is repackaged with all elements as described in "Returns and Exchanges". .
For more information, please email us at info@vsaudio.com.