Description
The PANDΩRA is based on the iconic "Arbiter Fuzz Face" circuit but evolved to something much more than that.
Features a highly modified circuit that allows for a huge variety of sounds perfect for any guitarist or bass player. Its BASS and TREBLE active tone controls with up to 20dB each go from thin and dark to full and bright. At low fuzz settings the PANDΩRA is delivering highly defined OD tones that can push any amp without generating excessive dirt. With the FUZZ knob dialed up, the sound is transformed and the pedal delivers thick and meaty sustain that sounds huge in front of a slightly cranked tube amp
This dual gain stage fuzz also seeks to fix the input impedance issue that guitarists who come seeking the rich sound and character that Germanium devices can deliver. A unique buffer network has been built into the front end so the Fuzz circuit is like being driven directly straight from a guitar, but can be put in line with any number of effects with no issues.
As on most good germanium fuzzes, reducing guitar volume transforms fuzz into glassy cleans. The PANDΩRA is exemplary in this respect, delivering bright and highly defined clean tones that along with the MORE transparent boost cuts right in the mix and covers all the musical needs.
• All-analogue electronics audio signal path.
• Hand selected & tested NOS TUNGSRAMTM AC125 Germanium Transistor.
• Active Bass and Treble controls with 20 dB boost each.
• Independent Transparent Boost – MORE Footswitch.
• Unique Built in buffer providing pedal chain flexibility.
• Centre-negative, 9V DC supply operation.
• Silent switching.
• Designed and built in Greece.
Additional information
| | |
| --- | --- |
| Input Impedance | >1M |
| Output impedance | < 10 kΩ |
| Current Draw | 100 mA |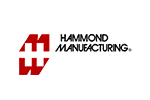 Returns and Exchanges
There are a few important things to keep in mind when returning a pedal you purchased. All returned pedals must be meet the following conditions:
The pedal must be purchased directly from our website (vsaudio.com). We will not accept pedals purchased from one of our dealers or from other sources (other websites, ebay etc.)
The pedal must be in perfect condition (without scratches, Velcro etc.)
The pedal must be returned with its original box.
When the pedal is received the customer has 24 hours to try out the pedal and notify Vs Audio in case of a return or exchange. Vs Audio will inspect the pedal and a full refund will be issued after verifying the pedal's condition.
The customer will be charged of the return shipping cost.
If the customer inform Vs Audio later than 24 hours but before a 1 week period, the pedal can still be returned but a 30% restocking fee will be charged.
After 1 week there will be no refunds or exchanges.
Thank you for your cooperation! Tone your way!
Ship your item back to Us
Firstly send us an email at support@vsaudio.com for your inquiry. We will then guide you for the necessary steps. Our return address is: 4 Mavromateon Str, 13121 Ilion, Greece Please remember to ensure that the item you are returning is repackaged with all elements as described in "Returns and Exchanges". .
For more information, please email us at info@vsaudio.com.