BlackBird
---
The BlackBird is the first-ever pedal that succeeds in generating Brownface Blackface-style overdrive tones and works as a flexible tone-sculpting platform. More than just an overdrive pedal, the BlackBird also reveals its abilitiy to function like a true preamp, giving other dirt boxes a glassy Blackface or a spongy Brownface touch.
Description
The BlackBird Overdrive, a pedal that succeeds in generating blackface/brownface-style drive and works as a flexible tone-sculpting platform.
There are lots of amp-in-a-box-style pedals and while some are great, many are less dynamic-nailing one particular type of tone well, but failing flat when you deviate from that path. In this regard, the BlackBird is very different. It nails in an unbelievable way black & brownface tones, from almost clean & light to quite gainy overdrive with natural compression. Specially designed and thoughtfully voiced for those who seek a responsive to pick dynamics with tone clarity overdrive in a pedalboard friendly size.
Placing the BlackBird further down your effects chain reveals its ability to function like a true preamp, giving other overdrives and dirt boxes a glassy blackface or a spongy brownface touch.
• All-analogue electronics audio signal path.
• Authentic vintage amp tones voiced after the Brownface/Blackface amps.
• Powerful tone-shaping Post-Drive EQ.
• High input impedance.
• Centre-negative, 9V or 18V for maximum headroom.
• Silent switching.
• Designed and built in Greece.
Additional information
| | |
| --- | --- |
| Input Impedance | >1M |
| Output impedance | < 10 kΩ |
| Current Draw | 100 mA |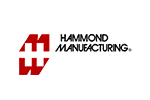 Returns and Exchanges
There are a few important things to keep in mind when returning a pedal you purchased. All returned pedals must be meet the following conditions:
The pedal must be purchased directly from our website (vsaudio.com). We will not accept pedals purchased from one of our dealers or from other sources (other websites, ebay etc.)
The pedal must be in perfect condition (without scratches, Velcro etc.)
The pedal must be returned with its original box.
When the pedal is received the customer has 24 hours to try out the pedal and notify Vs Audio in case of a return or exchange. Vs Audio will inspect the pedal and a full refund will be issued after verifying the pedal's condition.
The customer will be charged of the return shipping cost.
If the customer inform Vs Audio later than 24 hours but before a 1 week period, the pedal can still be returned but a 30% restocking fee will be charged.
After 1 week there will be no refunds or exchanges.
Thank you for your cooperation! Tone your way!
Ship your item back to Us
Firstly send us an email at support@vsaudio.com for your inquiry. We will then guide you for the necessary steps. Our return address is: 4 Mavromateon Str, 13121 Ilion, Greece Please remember to ensure that the item you are returning is repackaged with all elements as described in "Returns and Exchanges". .
For more information, please email us at info@vsaudio.com.