BlackBird Deluxe
---
The BlackBird Deluxe Preamp with Bias tremolo is a guitar pedal that succeeds in generating the iconic Brown panel-style drive and works perfect as a flexible tone-sculpting platform. More than just an overdrive, the true bias tremolo using MOSFET and JFET technology that modulates the bias voltage of the output stage of the pedal, the same way that the famous power tube bias tremolo circuit behaves.
Description
The BlackBird Deluxe picks up where the BlackBird left off. It has the same medium gain with natural compression and dynamic touch sensitive character but with more features. An added Channel switch to choose between Normal and Bright channel like the original '61 Deluxe amp. Plus a true bias tremolo, using MOSFET and JFET technology that modulates the bias voltage of the output stage of the pedal, the same way that the famous power tube bias tremolo circuit behaves.
Bias tremolo is considered by many to be the most liquid and watery of all the tremolo types due to its natural, pulsating character. Its touch-sensitive dynamic response allows to control the tremolo effect with your picking dynamics or your guitar's volume knob with overdriven sounds, capturing the exact tone and behavior that makes the Brown Deluxe great.
BlackBird Deluxe flexibility doesn't end here. A dual mode Bypass switch selects between the Low Gain mode that delivers softer edge of breakup response while the High Gain adds more edge and higher output. Placing the BlackBird Deluxe further down your effects chain reveals its ability to function like a true preamp, an additional passive effects loop also grants versatile rig-integration options and lets users employ each side independently in a pedalboard friendly size format.
• All-analogue electronics audio signal path.
• Vintage amp tones voiced after the iconic Deluxe brown panel-style amp.
• Authentic Dynamic Touch Sensitive Bias Tremolo.
• Dual Gain mode Bypass switch for Gain selection (Dual color LED White/Red).
• Passive Effects Loop.
• Centre-negative, 9V – 18VDC supply operation for maximum headroom.
• Compact Dual Design – top – mounted jacks, true bypass relay switching.
• Designed and built in Greece.
Additional information
| | |
| --- | --- |
| Dimensions | 120 × 95 × 35 mm |
| Input Impedance | >1M |
| Output impedance | < 10 kΩ |
| Current Draw | 100 mA |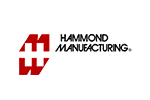 Returns and Exchanges
There are a few important things to keep in mind when returning a pedal you purchased. All returned pedals must be meet the following conditions:
The pedal must be purchased directly from our website (vsaudio.com). We will not accept pedals purchased from one of our dealers or from other sources (other websites, ebay etc.)
The pedal must be in perfect condition (without scratches, Velcro etc.)
The pedal must be returned with its original box.
When the pedal is received the customer has 24 hours to try out the pedal and notify Vs Audio in case of a return or exchange. Vs Audio will inspect the pedal and a full refund will be issued after verifying the pedal's condition.
The customer will be charged of the return shipping cost.
If the customer inform Vs Audio later than 24 hours but before a 1 week period, the pedal can still be returned but a 30% restocking fee will be charged.
After 1 week there will be no refunds or exchanges.
Thank you for your cooperation! Tone your way!
Ship your item back to Us
Firstly send us an email at support@vsaudio.com for your inquiry. We will then guide you for the necessary steps. Our return address is: 4 Mavromateon Str, 13121 Ilion, Greece Please remember to ensure that the item you are returning is repackaged with all elements as described in "Returns and Exchanges". .
For more information, please email us at info@vsaudio.com.